Imagine If You Could Start Selling
Stunning Animated Designs
That Bring In Results Like This...
Did you know that it takes half a second
for someone to decide whether they like your website/video or not?
It means you have a split second to grab their attention before they hit the back button or exit, and never return again!
The bottom line is, we all know that making a first impression is what counts…
And if you're designs are not visually mesmerizing or stimulating, then consider your business dead in the water.
No interactions = No conversions and sales, period.
According To Recent
Statistics In The Business World:
of first impressions are design related.

of shoppers decide whether to make a purchase or not based on the website/video's visual appeal

It takes just a split second for a visitor to form an opinion

Graphics produce 650% higher engagement
Are you capitalizing
on these trends yet?
You Can Use PixelMate To
Exploit Million Dollar Marketplaces
That Are Craving For Your Services…
Thousands of desperate businesses are looking for design services on places such as Fiverr every day.
With Pixelmate, it takes just a few clicks to create ANY type of stunning animated design.
You could offer these designs to clients and generate hundreds of dollars every day, pure profit, and it all took just a few minutes to set up.
Look at some of the world's most successful products, services and companies. How do they gain traction, earn trust and do it so consistently?
It's no secret that animated graphic campaigns are a huge driver of success for modern companies.
However Having Just
Normal Graphics Isn't
Good Enough To Convert
People Into Cold Hard Cash
If you've looked at graphics these days, I'm sure you'll agree they completely suck and are plain old boring.
If you want to keep ahead of everyone else and convert visitors into instant hot buyers on demand, then it's important to start utilizing animated graphics.
Animated graphics is by far the best way to turn boring text into captivating marketing content that is proven to instantly grab visitors attention and hook them in like never before.
But let's face it, you don't have the resources, skills, time or budget to create high quality mesmerizing animated graphics.
Or you may have come across other design software that's limited on features, boring templates, slow and difficult to use.
And having a variation of high quality animated images, banner ads, gif, HTML 5, and video ads isn't cheap, you can easily pay hundreds of dollars to a designer on just 1 project.
Well That All Changes Now, Because You Can Easily
Create Unlimited Stunning Animated Graphics
With PixelMate In Just A Snap…
See what our
beta testers had to say…
You Have The World's Best All-In-One
Animation And Graphics Platform
At Your Fingertips...
PixelMate is the world's best full-featured web based app that lets you create any type of animated images, banner ads, gif, HTML 5, and video ads with you're brand, text, images and logo in just minutes.
PixelMate allows anybody (regardless of skill) to create unlimited stunning animated campaigns in just minutes. Not only that but at a fraction of the cost of hiring a professional!
It doesn't matter if you don't know a single thing about design, with over 1000 "Done For You" beautiful crafted templates to choose from, you can find one that matches your needs and customize it to perfection.
This works for anyone including newbies, no design skills or experience needed.
You can finally be able to create stunning
eye catching graphic campaigns with ease,
to help you increase conversions, drive more sales and keep you ahead of your competitors.
This Is Your Complete Solution To
Results-driven Graphic Campaigns
Simple.Professional.Affordable.
You have the power to create stunning animated graphic campaigns and it doesn't have to cost an arm or a leg.
Plus you don't need to get like 6 different softwares to create custom animated designs your business & clients demand.
You can literally do this
in just 4 easy steps:
Step 1 :

Select Template

Browse our wide range of 1000+ beautifully crafted premium templates from the HOTTEST niches, all designed by experienced professionals. Whatever you need, we've got it!

Step 2 :

Customize

Full flexibility and control to customize your template to your own style. Choose from millions of images, backgrounds, animations and much more. You can add you're own logo, text, images and change colors in just seconds.

Step 3 :

Hit "Render"

That's it you're done. Simply click render and download in whichever format you need, such as MP4, JPEG, PNG, GIF, HTML, PDF or Publish across social media in 1-click.

Step 4 :

Tracking

What good is a campaign if you can't monitor its performance? Instantly see real time tracking to make campaigns more effective, so you can see important data about your views, clicks and conversions.
And just like that, you've created a professional eye popping graphic campaign that will sky rocket engagement, boost sales and conversions at will.
All you need to do now is sit back, relax and watch your growth skyrocket.
All the design tools
you will ever need is right here
in one place, there's no need to go get
a bunch of other expensive tools.
PixelMate Blows Away
Everything Else On The Market
To Keep You Ahead Of Everyone
Unlike other software tools which are limited on features and have the same old boring designs, we've taken a completely different approach with PixelMate to get you results with this and turn visitors into instant hot buyers.
PixelMate is you're complete all-in-one software solution that allows you to create high quality mesmerizing animated images, banner ads, gif, HTML 5, and video ads, and much more.
Trust me, it's going to blow you away when you see the endless possibilities of what you can do with it.
See How You Can Do This
In Under 60 Seconds
Flat With PixelMate:
Just like that, you've created a professional stunning animated graphic campaign that is set to command BIG attention, boost engagement and convert people into instant buyers.
Quality Counts When It Comes To Getting Results
Fact:

Your potential visitors won't convert into paying customers with poorly made graphics. You need something that looks and feels like professional quality for increased conversion and engagement.

Truth:

The big boy corporations are using animated graphic campaigns to create more traction and establish a trusted reputation, you should too.
Easily Create ANY Type
Of Mesmerising Animated Graphics
For ANY Purpose With
Just ONE Simple Platform.
Save your money and forget about outsourcing your graphic needs to overpriced professionals.
In just minutes you can create stunning eye catching animated graphics that will draw your prospects and clients in like bees on honey.
Grab attention instantly by utilizing our diverse range of done-for-you customisable templates in the hottest niches, which have cost us thousands to produce.
Your prospects will be more engaged and turn into paying customers faster than ever before.
Total flexibility and full control to customize designs to your own style.
You can add your own logo, text, images and color in just seconds.

Choose from hundreds of animations effects, templates, colors and millions of different images/backgrounds.
Literally create any type of attention grabbing animated design campaign to fulfill you're needs and desires.
This includes world class professional animated images, banner ads, gif, HTML 5, and video ads.
Generate huge paydays when you'll have companies begging for these types of animated graphics.
Businesses are always looking to get more attention and customers. When you offer to make them killer animated designs that PixelMate produces, they'll be coming in waves like tsunami ready to buy from you.
100% cloud based
Accessible from anywhere and any device. No need to download or install anything.
Here Is Just Some Of The
Many Spectacular Types Of Graphics
You Can Create With PixelMate With Just A Few Clicks:
PixelMate Is The Complete All-In-One
Graphics & Animation Marketing Platform That You Will Ever Need…
No Experience Necessary
All the templates are done and ready to be used, no design skills needed. Just drag-n-drop and PixelMate will do the rest.
Easy Customization
Full flexibility and control as you can customize everything, including the text, font type, colors, backgrounds images and much more.
Real Time Tracking
Intuitive dashboard with real-time tracking on all campaigns to ensure it performs the best.
Premium Template Library
Pixemate is packed with over 1000 customizable world-class templates for different businesses and niches. Whatever you need and desire is all there.
Photo Library
Over 1 million royalty free images and backgrounds you can choose from or upload your own and fully customize to your own taste.
Commercial License
Create an easy passive income stream by selling your stunning animated graphic designs to clients on places such as fiverr.
Fast Customer Service
We've got a dedicated support team on call 24/7. If your faced with any issues, you can be rest assured you'll get a timely response.
All In One Platform
PixelMate provides you all the tools to be able to create stunning animated images, banner ads, gif, HTML 5, video ads and much more.
Full support and Updates
We've got a full time dedicated team of designers who are always improving the software and making new innovative designs, so whenever there is a new update, you'll get free access to it.
100% Cloud Based
It doesn't matter where you are and what device you're using. PixelMate is accessible and made to work from everywhere. There's nothing to download or install. No hassles and no stress.
Membership Training Videos
You won't ever be left feeling stuck or unsure. As soon as you get access to PixelMate, you'll be able to watch our quick start videos to get you up and running smooth as ice.
Unlimited Design Creation
Even though this is costing us a lot on the servers to maintain, there are no worries on restrictions as you can create an unlimited amount of animated graphics.
PixelMate Blows Everything
Out Of The Water, Period!
Go have a look around, and you'll see in the end that no other design app can do everything that Pixelmate can do, especially at the low one-time price (which is only available for a limited time).
When you consider all the different types of stunning animated design campaigns PixelMate can create, and the quality of the templates that blows everything else out of the water...
You'll soon realise that we have spent thousands of dollars on our infrastructure, and a lot of time in house with developers and designers to get this to where it is today.
100% Cloud Based
& Mobile Responsive,
Ready To Work From Everywhere
Since PixelMate is hosted on the cloud, it can be accessed on any device, in any location. That means you can create professional mesmerising campaigns on the go, at your own convenience.
It doesn't matter if you're at the airport, in the office or at home - you can create stunning animated graphic campaigns on the fly.
Imagine the potential of a software application that allows you to create UNLIMITED stunning graphic campaigns with an intuitive interface and real time monitoring.
Not only will this save you money on outsourcing costs, but it'll turn you into a design expert where you can start raking in huge paydays from charging businesses.
You can create campaigns for your own company or for somebody else. What's even better is you can charge the rate of what professionals do and use the software to do it all in just a few clicks.
Get PixelMate At An Incredible Low
One Time Price While You Still Can
(For a limited time only!)
Just so you know, here's what it would cost you to do it manually, and to create the type of quality animated design campaigns that PixelMate produces:
Expensive design software and editor$297 Value
1000+ Professional templates$997 Value
Paying designers$73 - $100 an hour
Access To 1 Million Royalty Free
Images/Background$150/mo
Adobe Photoshop$407/yearly Value
So in essence, it would easily cost you several thousand dollars to get even close to the kind of functionality and capabilities that you get with PixelMate!
PixelMate Is Fully-Backed By
Our 30-Day Rock-Solid GUARANTEE.
We always stand by our digital products and we deliver on all the promises we make. However, if at any time within the first 30 days of purchase you encounter any technical issues our dedicated team cannot resolve, we'll happily refund you, no question asked!
We Always Set Out To
Deliver Amazing Value!
BONUS #1
$47 value
HTML 5 Business AD Templates
This animated HTML5 Ad is perfect to advertise your Video Agency Business. But you can use it for any other product too! Just change the logo and sample image and it can advertise whatever you want!
BONUS #2
$67 value
Full Live Training Webinar
At this one time EXCLUSIVE live webinar event, you'll learn how you can use PixelMate to start your own digital agency service and start selling designs to businesses with very little effort.

You can also ask us anything live on call - and as skilled experts in our craft - we'll be there to answer your questions.
BONUS #3
$127 value
License to 'VeedPilot'
Use Veedpilot to grab new videos automatically from unlimited youtube channel, playlist and search results and post them on your website.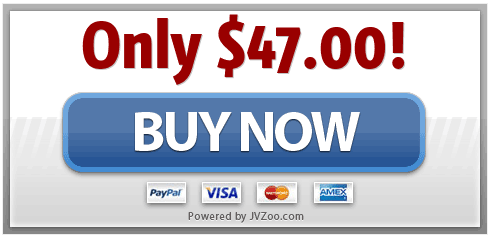 Your low investment is protected by a 30 day money back guarantee
Attention: You will never get the opportunity to
get this again at the low one time price once it expires.
The Price May Go Up Anytime!
Remember, this app is 100% cloud-based, meaning everything is hosted on our servers.
Every design campaign that is rendered and exported on the platform is hosted on our proprietary servers which is very expensive to maintain.
For a limited time only, our low introductory one time price ensures Pixelmate is an affordable all-in-one solution that you will ever need, which replaces all the other apps you've bought.
With that being said, take advantage of our special one time price now, before the price increases.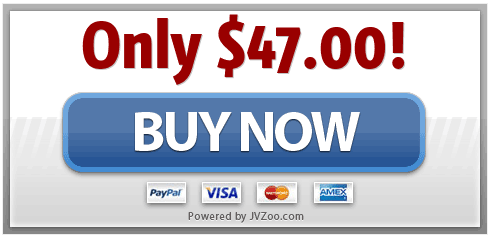 Your low investment is protected by a 30 day money back guarantee
F.A.Q.
Does PixelMate Work On Windows and Mac?
PixelMate is hosted on the cloud. This works on all platforms and there's nothing to download or install ever. Whether your on the web, on a tablet or a mobile device, PixelMate allows you to create any type of design on all devices without any hassles.
Is There A Limit On The Number Of Designs I Can Create?
No there aren't any limits. Even though this is costing us a lot on the servers to maintain, there are no worries on restrictions as you can create an unlimited amount of animated graphics.
Are There Any Monthly Or Ongoing Fees To Use The App?
Right now for a limited time, you can get in for just a one time fee, but the price may increase later on.
What Makes PixelMate Different From Other Design Apps?
We have explained all that above. Simply put, there is nothing out there that is as complete as PixelMate.

Unlike other current software that is limited on features and over-priced, PixelMate is your only complete affordable all-in-one graphics and animation software solution suite that you'll ever need online.
Is there training videos inside?
Yes, there are step by step training videos inside the members portal to help you get started right away.
What formats can I download the campaign as?
You can download your designs in PNG, JPEG, GIF, PDF, HTML and MP4 format.
Is The Commercial License Included?
Yes you get full access to the commercial license, which means you have the rights to be able to sell the designs you create with Pixelmate to clients, no restrictions whatsoever. This alone is priceless value.